Purpose – Exclusive Deals For Discerning Investors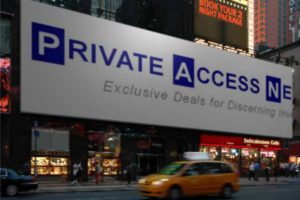 We help investors and entrepreneurs profit and thrive – diligently. And the name of our company, Private Access Network, describes how we serve. We invest in high quality private deals, provide convenient access to our members through special purpose vehicles, and engage our network through the whole process.
Private
Investing in early-stage private companies provides investors a superior chance to realize meaningful profits.
By their very nature, private companies have not exposed their businesses to the public. Our ability to get inside these companies and learn their business models, strategies and financial realities provides information arbitrage versus the public markets. Instead of competing against millions of other investors and institutions in the public markets all of whom have the same information, we have proprietary access to private information that we use to find winning deals.
The valuations and preferences that professional investors are able to successfully negotiate with private companies typically account for the fact that these investments are relatively illiquid – to the benefit of the investors – if you have money that you can invest for up to, say, 5 – 10 years, you can command an illiquidity premium versus the public markets.
As with equity investments in all companies, early stage private companies have the downside risk that you could lose 100% of your money if they fail. However the upside opportunity if they succeed is typically multiples (e.g. 2x, 5x or 10x, etc) of the amount invested, providing an asymmetrical return distribution profile that is far more skewed on the upside than for established public companies.
Private investments in emerging companies are largely uncorrelated with the vagaries of the public markets. Unlike public markets valuations that swing daily based on movements in interest rates, exchange rates, unemployment rates, and investor sentiment, private company valuations change infrequently and generally reflect the fundamental performance and expectations for the underlying companies.
It's hard work to be sure – and it's easy to get fooled if you don't have a proven process for exercising due diligence and good judgment born from years of experience.
We invest our own money in every single deal we present to our members. We are principals – never brokers. We strive to maximize investment returns to our members and not the number of deals or the flashiness of deals. After all, we are members too in each investment vehicle that we create.
Access
Most American wealth arises from private investments. Yet most individual investors do not have access to high quality private deals – we intend to change this.
For a reasonable quarterly membership fee (that is fully refundable if you are not satisfied), we give you access to every deal that we are investing our own money in – you can invest right alongside us – here's how.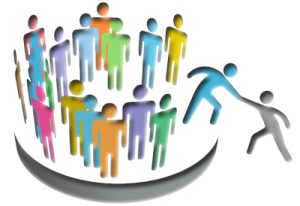 There are no capital commitments – you are never required to invest in any of our deals.
Other than requesting that you invest in multiples of $5,000 for the deals you choose, there is no minimum required investment amount.
There is no management fee paid to our management company. We only get paid by our investing vehicles through a carried interest when investments turn out profitable.
We present our investment rationales clearly and fully, including our candid assessments of the risks.
If you wish to invest with us, we provide a straightforward syndicated investing mechanism for you and your fellow PAN members who also opt in for any investment.
We update our investors regularly on the progress and challenges of our companies. We want you to experience the real story as these businesses strive to capitalize on their opportunities.
We are available and encourage your questions and suggestions through the website, email or telephone – whatever's best for you.
Network
We believe that network effects are powerful. The fabric of our business depends on the network that we've built over decades – and it will get stronger as our membership expands.
As a result of Randy's investing success at the helm of Liquid Capital Group, and Scott's investing, leadership, business, and financial experiences from The Motley Fool and GE, PAN benefits from a diversified network of helpful people. Our associations include venture capitalists, successful entrepreneurs, angel investors, chief officers and board directors in a variety of corporations, and investors who have retired from highly successful careers. These resources help us in all aspects of our business including deal flow, due diligence, and helping our companies succeed through coaching and connections.
We are accessible to all types of accredited investors. If you appreciate the value we create through high quality private investing opportunities, we want you in our network.
Moreover, you can participate as much, or as little, as you prefer. We not only encourage you to share your questions and suggestions with us, but also with your fellow members. You can do this through our website or through our in-person events where we encourage you to interact with other members, and expose you to the leadership teams of our companies.
We know that you have achieved your own successes and probably endured some ordeals too. Those experiences and domains come to bear and help us and your fellow members achieve better investing results.
When you join, you become part of the PAN Network. Primarily, we owe you diligence in our investing and transparent accountability for our results. But importantly, we want you to know that we value your thoughts and that we care that you have a rewarding experience. Here's how you can join.