Join Private Access Network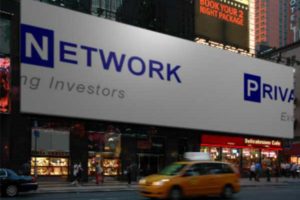 Become a member and enjoy access to the exclusive deals that Randy and Scott have found worthy of their own personal investments. And it's risk free for 90 days.
Already a member? Login here
Exclusive access to PAN-syndicated* investments in PAN-worthy companies
Randy & Scott's own money in every deal
Clear explanations of our investment rationale and candid assessment of risks
No requirement that you invest in any deal – you have control
Low minimum investment: $5,000
No management fees, commissions or loads (there is a one-time reimbursement for out-of-pocket costs of no more than 1% of the invested amount)
PAN* gets paid only when you win, 20% of the profits after you get all your capital back
Regular electronic updates – at least quarterly and whenever something remarkable occurs – with our candid assessments of companies' progress, challenges, and implications for investors
Periodic conference calls to provide updates and respond to any questions
Advance notice about deals in our pipeline
Full access to our website, including:
Interviews with CEO's
Convenient access to get the latest info on new and existing investments
Ability to question, weigh in and see what fellow members are saying about our deals
PANmarkable – Our blog of remarkable insights about emerging businesses and private investing
In-person events with CEO's, fellow members, and guest speakers
*PAN investments are made by pooled investment vehicles that are separate series of PAN Investments Master Series, LLC the sole member of which is PAN Investments Management Group, LLC which is owned by Randy and Scott.